Bruce N. Dean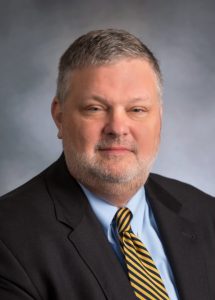 Bruce has over three decades of experience in real estate transactions, development, and land use.  His practice covers all of Frederick, Washington, and Carroll counties and their municipalities, including Frederick City, Hagerstown, and Westminster. He has become a prominent and sought-after professional in the Frederick real estate community, and has built productive relationships with numerous government officials and agencies, such as the County Executive and Frederick County Council, Mayor and Board of Aldermen for the City of Frederick, Washington County Board of County Commissioners, and Hagerstown Mayor and Council, as well as the planning commissions and boards of appeals in all jurisdictions where he practices.
Bruce assists a wide range of clients with diverse commercial real estate matters.  His experience includes representing commercial and residential real estate developers and builders in the development of residential subdivisions, commercial retail centers, corporate parks, and numerous other new projects throughout the region.  His services in this area range from providing counsel during the initial conception of a project to obtaining entitlements through annexation, rezoning, site plan and subdivision approval, and leasing and sales.  Bruce regularly represents local, regional, and national real estate developers, builders, agents, and other clients at hearings before government administrative agencies in development, subdivision, land use, and Government regulatory matters.
Bruce negotiates and drafts complex real estate contracts, covenants, and easements of all types. He also has significant experience in handling the complexities of public-private partnerships and drafting agreements with municipalities, including Development Rights and Responsibilities Agreements.  In addition, Bruce represents both banks and borrowers in negotiating and drafting commercial loan documents and provides legal counsel in complex business and commercial matters, including the purchase and sale of corporate assets and entities.
Bruce received his B.A., cum laude, from Washington & Lee University in 1984, and his J.D., with honors, from the University of Maryland School of Law, in 1987. He is admitted to the State Bar of Maryland.  Bruce has forged extensive connections in the local legal, philanthropic, and business communities, and has held numerous high-profile leadership positions in trade and industry associations.  He currently serves on the Governance Committee of the Downtown Frederick Partnership and the Board of Directors of the Land Use Council of the Frederick County Building Industry Association.  He is a Past President of the Downtown Frederick Partnership, the Frederick Salvation Army Advisory Board, and the Tourism Council of Frederick County. Bruce was appointed to and served on the Frederick County Adequate Public Facilities Ordinance (APFO) Ad Hoc Committee, the Frederick City APFO Committee, and the Citizens Zoning Ordinance Review Committee.
Significant Projects
Represented MedImmune in a matter involving a $145 million expansion and tax credits from local governments
Represented Renn Investments in a 400-acre Industrial annexation into the City of Frederick
Represented Summers Farm in a revision to annexation conditions for a new residential community with an urban agriculture theme
Represented Natelli Communities regarding development approvals for a 1500-unit active adult community in the City of Frederick
Represented Ballenger Run PUD in approval of an 855-unit PUD, including a Development Rights and Responsibilities Agreement
Completed the annexations of the Clemson Property, Thatcher Farm, Crum Farm, Summers Farm, Lupcho property and others into the City of Frederick
Completed annexation of the Doub Property into the City of Hagerstown
Represented the Frederick News Post in its relocation and construction of its corporate headquarters and newspaper printing facilities
Represented the developer of the Clemson Corner Shopping Center with Wegman's Grocery Store
Direct: 240.503.1455
bdean@mdglawfirm.com